Trusted by thousands of event organizers for over 15 years.
---
Our intuitive ticketing system and low fees are loved by organizers and attendees worldwide.

DISCOUNTED FEES
The
service fee
for nonprofits, charities or fundraisers selling tickets and accepting donations online is
1.50 % + $ 0.50 per ticke
t.
The merchant fee for selling tickets online will depend on which merchant you choose to use: Stripe or PayPal. We recommend Stripe as this choice will help you generate more money for your cause. Learn more about which merchant is right for your organization here.
NONPROFIT TOOLS
Ease of Registration, Unlimited Ticket Types, Suggested & Flexible Donations, Table Ticket Management, Peer-to-Peer Fundraising, Quick Check-In via the App are just some of the tools we've built to make it easier for nonprofits to bring more people together and multiply donation opportunities.

FAST PAYOUTS
When you choose Stripe as your merchant to sell tickets to your charity event:
Sales are deposited into your bank account two days after every purchase
All fees are deducted automatically
Accept payments in 135+ currencies
Start fundraising within minutes of signing up using a simple and intuitive dashboard.
Charm your donors with private-branded event pages that look great on any device.
Relax knowing that funds are deposited into your bank account within two days of each ticket purchase.
Easily share your event page through Social Sharing tools.
Add affiliate accounts with their own custom event pages to amplify your efforts, reach a wider audience and drive traffic to your event.
Reach more people through organic searches with SEO optimized event pages and automated structured data.
Real time insights help you manage smarter
Track donations in real time and quickly identify which channels or affiliate accounts are bringing results so you can make informed marketing and event decisions.
One Ticketing Platform for All Your Ticket Sale Needs
Ticketstripe was fantastic. We so appreciated how this worked for us. We were able to determine what people were able to eat, their email, phone numbers, and addresses. I would definitely highly recommend using Ticketstripe for anyone wanting to raise money for a good cause. Their personal touch was amazing. We were able to raise $75,000 for our cause and we were thrilled with their performance. We will definitely use them again for all our fundraising events!
Gladys Van Otteren
The best online ticket sales platform for nonprofits
One Powerful Platform
---
Unlimited ticket types
Unlimited affiliate accounts
Event page optimization
Customer data collection
Daily deposits
Real time reporting
Social media marketing
Streamlined check-in with the App
Free for Organizers
Discounted nonprofit fees for Ticket Buyers
Accept Donations Online
---
With over 60% of donations being done on a mobile device, our responsive event and checkout pages are optimized for all screen sizes.
Unlimited ticket types allow nonprofits to solicit segments of their potential donors in any denomination and multiple currencies.
Customized Tickets
---
Entice sponsors to support your charity event or fundraiser in exchange for prominent branding on every digital ticket.
Personalize your charity's digital tickets with sponsor logos, images or other advertisements announcing upcoming events. Leverage this powerful method to increase customer retention without increasing your marketing budget.
Self & Concierge Service
---
Easily launch, brand and manage events yourself in minutes or get assistance from our free concierge service.
From your event page to your digital ticket(s) you set the brand experience and messaging for your visitors, fundraisers and donors.
Intuitive
---
An intuitive dashboard designed for users means you can quickly list your event, easily make any changes throughout the campaign and enjoy access to real-time sales data.
A fast and easy, mobile-optimized checkout process means more ticket purchases, donations and event registrations.
Private & Secure
---
Security is of utmost importance to Ticketstripe. We invest heavily in securing our infrastructure and merchant integrations.
We take privacy seriously and so should you. We ensure that our services are compliant with privacy laws, including GDPR. Furthermore, we provide you with tools to help you be compliant as well.
Optimized for Search Engines
---
Search engine optimized (SEO) charity event pages means you'll reach more people through keyword searches and local results on Google and other search engines.
Reach More with Social
---
Reach more donors with beautiful landing pages that showcase your Brand and are easy to share on Facebook, Twitter or Instagram.
Your Customer Data
---
Facebook and Google pixel tracking let you easily set up targeted marketing campaigns. Export customer data to use with direct email marketing or with other software.
Is Ticketstripe the right ticketing partner for you?
Ticketstripe
Other Leading Platforms
Nonprofit All-in-One Plan
A flexible and easy to use ticketing platform for events of all sizes
Service fee per paid ticket
Private (unlisted) events
Digital or Mailed tickets
Option to pass fees to attendees
Customizable attendee info collection
Customizable order confirmation message
Mobile-optimized purchase flow
Search engine optimization
Self-service Facebook & Google tracking pixels
Promotional/affiliate tracking links
Advanced affiliate management
Customizable tickets for virtual events
Customizable digital tickets
Reschedule & duplicate events
Attendee check-in via app
Accept all major credit cards
PCI-DSS 3.2 Level 1 compliance
Secure payment processing
Customer Success Account Manager
*Other ticketing platforms solicit your customers for other events and use your attendees' data for their internal business purposes. They share this data with parent companies, subsidiaries, and affiliates. Ticketstripe does not.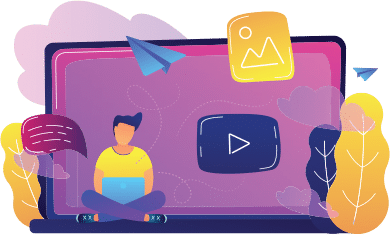 Free help
Check out our blog for tips on how to plan, promote and host a successful fundraising or charity event.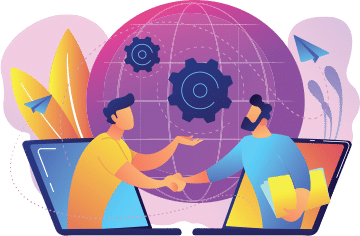 Talk to us
Have questions? Want a demo of our fundraising features? Contact us to schedule a one-on-one demonstration of how Ticketstripe can help you grow your fundraising.
Let's Team Up!
Sign up for an account and create your event for free.
By clicking 'Get Started' I confirm that I agree with Ticketstripe's terms of service & privacy policy.